What colour/s should I dye my hair?
I haven't signed up for the World's Greatest Shave as yet but I'm planning on it.  But I thought that I would also dye my hair for the few weeks before I shave it.  So what colour/s do you think I should go?  It's currently collar length and medium brown.  But I thought I might bleach it and then dye it a bright or maybe colours. After all, if I damage it it's going to be shaved to a number 1 or 2 anyway.
Any thoughts?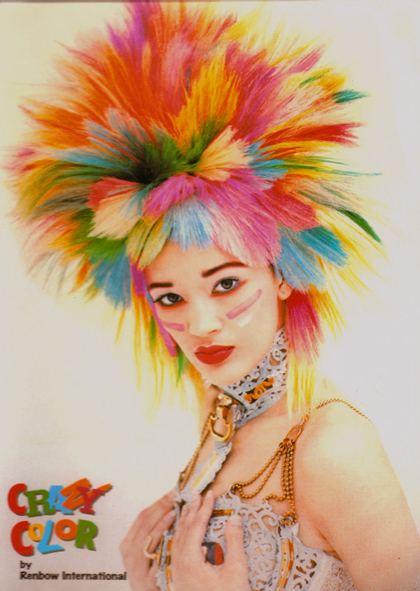 Pic from: www.thefunkyshop.com
I think this is going a bit too far!  So it's not going to happen!